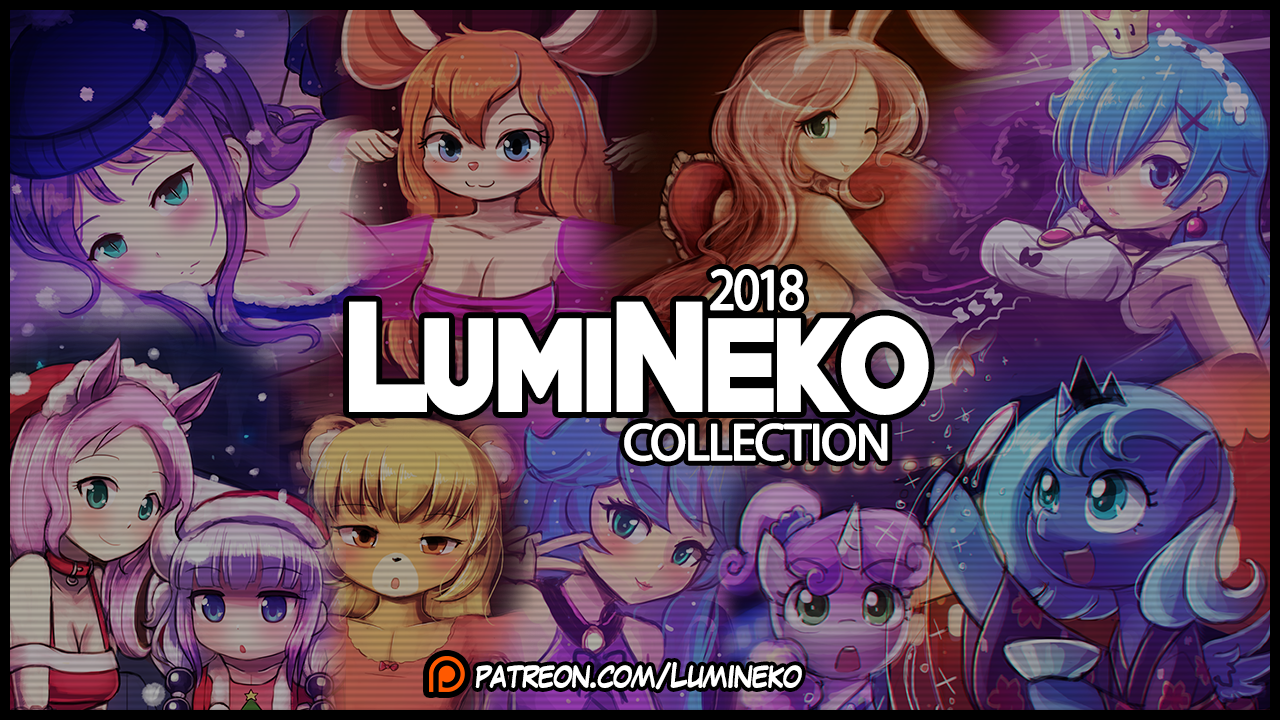 All characters included in this pack are 18 or older!
Contains ALL artwork I have done in 2018! Includes every month's patreon pack (Including all comics, and patreon exclusives)! For details, click on each of my packs at the main gumroad! https://gumroad.com/lumineko
The pack is $30 USD and you can find it here!: https://gum.co/AudIB There is also a limited quantity promo code: happynewyear for $10 off! Only the first 20 people to use this code gets it!
Caution: This pack is 2.4GB of artwork! Make sure to have a .rar extractor available! https://www.rarlab.com/
--------------------------------------------
For Full Res, PSDs, Sketches and more support me here on patreon!: https://www.patreon.com/lumineko
Gumroad for previous months patreon packs!: https://gumroad.com/lumineko
My stream at picarto!: https://picarto.tv/lumineko
Sat/Sun SFW stream at Twitch!: https://www.twitch.tv/lumineko
RAWRverse discord server!: https://discord.gg/nxvUaBQ
My website!: https://lumineko.com/